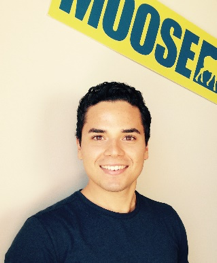 Travis Sluytman
Senior Integrated Marketing Expert. Huntsville, Ontario
Vista hired me as a recent university graduate and gave me the opportunity to accelerate my career in a way that I feel would be difficult to find in other entry level jobs. Within my two years of working at Vista I have had the right balance of mentorship, teamwork and autonomy to grow as a professional account manager and person. At our last conference in Vancouver I was honoured to be acknowledged as Account Manager of the Year across the company. I'm now a Senior Account Manager working out of our radio stations in Muskoka, Ontario. Our team is diverse and filled with enthusiasm and passion. You feel it every time you walk in the door. At Vista, I'm proud to work with a group of talented individuals, who even though have such different roles and responsibilities, continue to come together to form a cohesive, collective whole.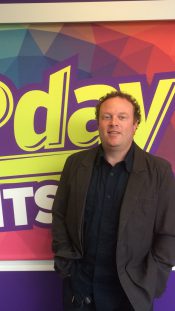 Mark Tucker
Production Director. Campbell River, BC
My name is Mark Tucker and I have been with Vista Radio for 3 years now.
I came to Juice FM Kelowna in 2013 as a producer.
I am now Production Director for Vista Ideas which services all Vista Radio properties across the nation.
And most recently have accepted a programming role at our Campbell River operation.
There is a strong mandate within Vista to promote from within...and I think my journey within a relatively short period of time with this company is proof of that.
I have received amazing support from our President, our National Director of Programming, our Creative Services Director, our Operations Manager in Kelowna, and everyone I work alongside at Vista Ideas.
This is a remarkable company that is young and vibrant.
I am proud to be a part of the Vista team.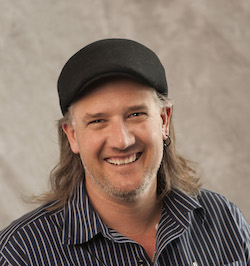 Cameron Ezzy
Integrated Marketing Expert. Vancouver Island, BC
I started on May 25th this year as an Account Executive with 98.9 The Goat, Comox Valley World Class Rock. From the time I heard about the position I thought, "you would be home there." Office banter, Rock and Roll, Career and Support.
Our Station is full of amazing characters, professionals who open themselves up for the better of the team, it's a riot at times.
Being Australian, my voice does keep people listening. I love that feeling when a client contacts me just to say "thank you, that was perfect, exactly what we wanted."
As for compensation, what gets me is the perks of the position. A round of golf, event tickets, etc these are worth far more than an extra few bucks on the pay check.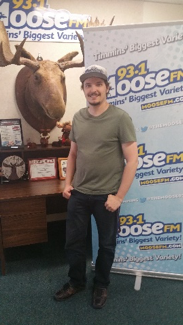 Shane Button
On Air Talent. Timmins, ON
I've worked for Vista Radio in Timmins Ontario as the morning host on The Moose since the summer of 2013 and am absolutely loving it. In my time here I've learned a lot more about the industry than just being on air. I've been trained in scheduling music, our rewards program and even some promotional stuff. The staff here in Timmins is amazing. We all get along, work hard and generate a great atmosphere. More often than not conversations end up with somebody if not everybody laughing. It makes coming to work a pleasure every day.
On top of all that, the mindset within Vista Radio is outstanding. It's all about local. See local, talk local, be local. Getting ingrained in the community is a proven method and when you have people at the top leading the way with their knowledge and enthusiasm, it's impossible not to buy into it.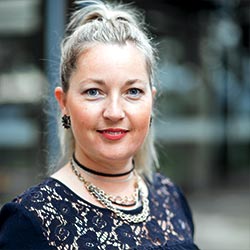 Kira Rogers
Digital Creative Manager. Courtenay, BC
My name is Kira Rodgers and I have worked here since December 2011.
While I have not had any extra on the job training, I have had the opportunity to apply my design skills, learn new techniques on the design programs I use, and continue to improve my personal design skills, style and knowledge, while helping the company and its clients look better and communicate their messages clearly, resulting in satisfied clients and happy sales people.
My team is very small, and we have all gotten to know each very well. Our skills and personalities complement one another and this creates great office energy to come to work in every day.
I enjoy my role because it allows me to use my creative side, and at the end of the day, the design services that I am able to provide, make someone else happy. My philosophy in design is to take an idea, whether it is a station promotion or client ad/promotion, and make them look better than when they came to us, in turn, elevating success for everyone involved.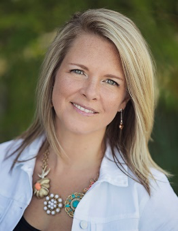 Allison Mandzuk
General Manager/ General Sales Manager. Courtenay, BC
I started out here at Vista over 10 years ago as Promotions Director for 4 radio stations. After a variety of role changes, I spent the last several years running the digital department for the company. I was ready to try out some new and exciting opportunities, and the company obliged me. I recently moved into the role of General Manager for the Vancouver Island and Sunshine Coast group of stations. The executive at Vista has been very supportive and nurturing in my new role and transition from the digital world; and my teammates were very welcoming to my new role and responsibilities. This level of teamwork, support, and training has allowed my group of stations to achieve a high level of success very quickly.
I feel like such a valuable member of our team. Not only in the contributions that I make to my role, but on all matters as it pertains to Vista. My executive team reaches out to me regularly to ensure I am getting what I need to do the best job that I can. They care about my opinion and expertise, and encourage me to share ideas and mentor others within the company. I am extremely proud to work for Vista Radio, and what that brings to my community, clients, and co-workers. I have had a very productive and successful 10 years with Vista and I look forward to many, many more!