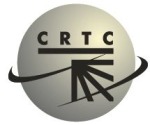 There's excitement on both sides of the country today, as Vista Radio celebrates CRTC approval for its acquisition of Haliburton Broadcasting Group.
Vista already holds 40 radio licences across British Columbia, Alberta and the Northwest Territories and is about to embrace 24 new markets in Ontario.
"This is an important acquisition and marks the start of a new era for Vista," said CEO and President, Margot Micallef. "What the Commission did by approving this transaction is help create another significant broadcaster in Canada."
Micallef says this decision, and the CRTC's denial of the Bell-Astral deal, are two sides of the same coin.
"I think what this Commission is signaling is that they want to see diversity in the Canadian broadcasting system and they want to see strong players," stated Micallef. "It's wonderful to be given the opportunity to develop a company that helps to create independence and bring diversity of voices to all of these different markets."
The deal with Haliburton is expected to close on October 31, 2012, meaning 'Vista East' will officially come into being on November 1.  At such a tumultuous time in Canadian radio, Vista is pleased to be offering certainty to the Haliburton employees.
"It's difficult to be the ones waiting for a decision so we're glad, for everyone's sake, to be able to move forward," said Micallef. "Haliburton has a group of radio stations that are very well run so we won't be tinkering with much at all. We are going to see more feet on the street, more news-gathering and a stronger focus on the local communities."
Vista's "local, local, local" mantra will also be played out online, with the launch of 'HQ' community portals in Ontario. Vista already operates a dozen HQ websites, offering hyper-local news, event information and classifieds in specific communities in BC, Alberta and NWT.
"We'd like to welcome the HBG employees to the Vista family. We're really looking forward to working with them," smiled Micallef. "The people  that we have met so far have been absolutely tremendous and we feel very privileged to be involved with such an outstanding group of employees."
With the support of major investor Westerkirk Capital, Vista is working on further expansion across Canada.