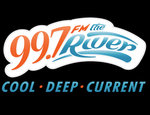 Vista Radio's 99.7 The River has helped raise a total of more than $50,000 for the Cameryn's Cause for Kids Society.
The 4th Annual Riverthon on Saturday, June 23, saw $13,600 donated in just 12 hours.
"River team, pat yourselves on the back," said Doug Zackodnik, General Manager of Vista Radio's Coast Group. "As I was driving to Campbell River, listening to the breaks, I could feel the passion, the energy and compassion for this cause. It was truly inspiring and makes me proud to be part of the team."
Cameryn's Cause provides financial support to local families in crisis, who are forced to travel outside Campbell River to reach life-saving medical treatment for their children.
The Society was founded in memory of Cameryn Harris, who was only three years old when she died of a SPNET brain tumour in 2003. She was first flown to hospital on June 23, 2002, with what was initially believed to be an ear infection.
"All four years, every single time on June 23rd, it's been a damp, cloudy, rainy day but we always bring the sunshine to that day, if only by the miracle of these 12 hours," said Vista Radio Vice President Paul Mann, who was broadcasting at the Radiothon, exactly 10 years on from the start of Cameryn's struggle. "Of course, the people who make this happen are Campbell Riverites and they've never let us down."
The donations came in steadily between 8 a.m. and 8 p.m., with local businesses delivering four-figure cheques and young children literally emptying their piggy banks into the Cameryn's Cause donation jar.